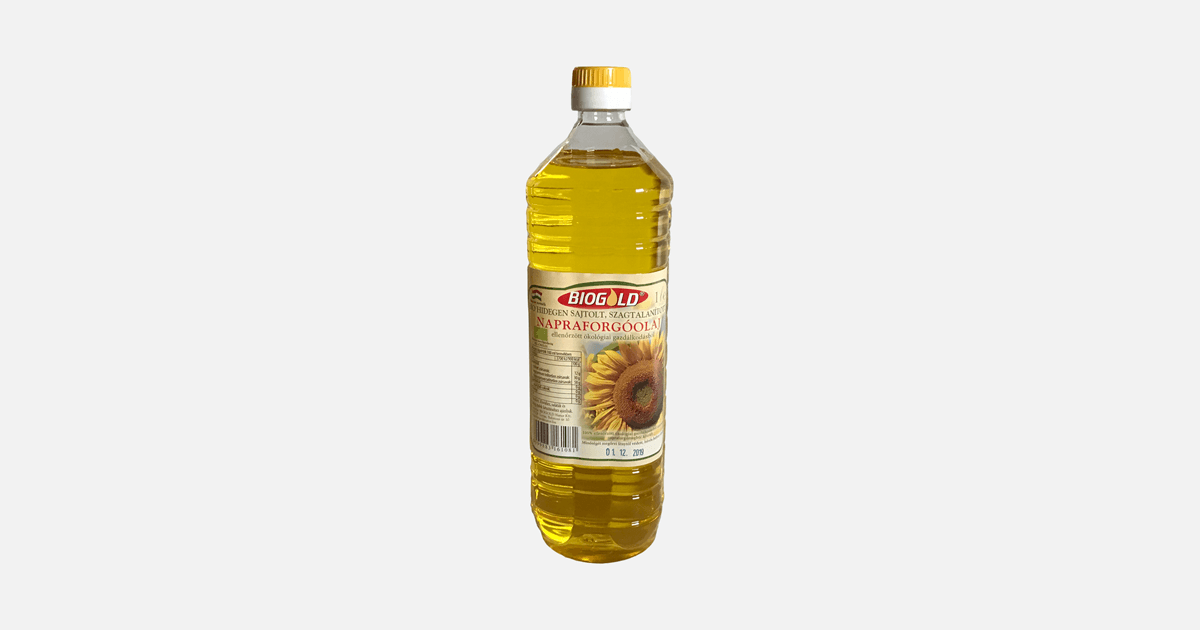 We remove the undesired odoriferous- and aromatic substances from the cold pressed bio sunflower seeds using gentle refining processes adhering to bio processes. We developed the technological process in cooperation with the Research Institute of Biomolecular and Chemical Engineering.
100% bio sunflower seed made of exceptional quality base material from Hungarian organic farming. It is rich in vitamins and minerals. It is rich in essential fatty acids. It has a high natural vitamin E-content. It is a cholesterol-free cooking oil.
It is suitable for salads and cold cuts as well as cooking and frying/baking.
Packaging
Product shot